Holland Concrete Contractor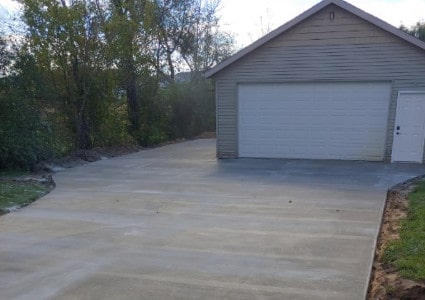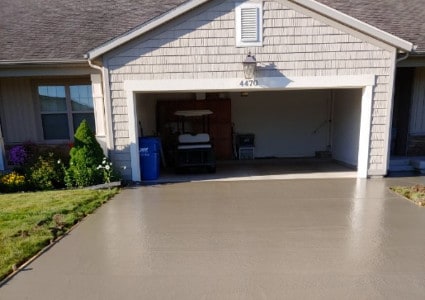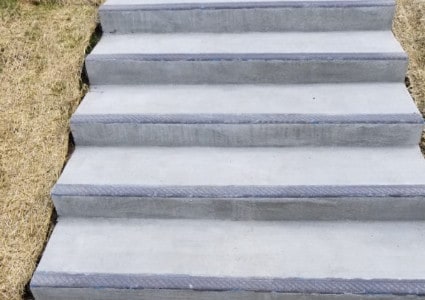 Cost of Concrete
Most homeowners will determine poured concrete is cheaper than wood decking, pavers, and almost any other hard surface material. For most projects, it takes less time to pour concrete than to construct a patio out of wood or pavers. This is also the reason most home builders use it for driveways, walkways, & patios.
Maintenance
Concrete should be cleaned & sealed routinely in Michigan if you use any type of salt or chemical for de-icing in the winter.  How often you clean & reseal depends upon our winter and the amount of vehicle traffic you experience.
Colored
The natural color of concrete is gray and really comes from the fact Iron Ore is black and when combined with other materials in the process, you get a tinted gray.  Homeowners have the choice of ordering concrete in multiple colors.
If you are designing a Holland Concrete project at your home or business, Diamond Concrete has been providing high-quality concrete services in the Holland area for over 15 years.
We provide concrete design assistance & installation for 
poured walls
, driveways, patios, sidewalks, floors, pole barns, or anything you want to discuss.   
Diamond Concrete
 is a concrete contractor serving Holland and all West Michigan Lakeshore communities.
Our Specialty Concrete services include concrete stamping, concrete coloring, exposed aggregrate, and concrete furniture.  As a local Concrete Contractor in Holland, Diamond Concrete is proud of our work and we look forward to hearing from you.
Concrete Services for Holland